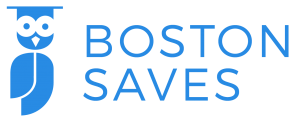 A children's savings account (CSA) is a long-term account established in a child's name to save for that child's educational future. Research shows that families with CSAs are more likely to see college as a goal for their children. In fact, low-income children with $500 or less in a savings account dedicated to higher education are shown to be three times more likely to enroll in college and four times more likely to graduate from college.
Boston Saves is the new CSA program for the City of Boston. By supplying K2 kindergarteners with CSAs, Boston Saves aims to help families build their financial capabilities and save for their children's post-secondary education and training. In addition to CSAs, Boston Saves will provide families with a $50 seed in each account, opportunities to earn Boston Saves Dollars, and financial literacy events to make saving fun.
Boston Saves is administered by the Mayor's Office of Financial Empowerment in partnership with Boston Public Schools. The program's three-year pilot began in Fall 2016 and is slated to reach full expansion to all K2 kindergartners in Boston public schools by Fall 2019, with charter schools to follow. For more information, visit BostonSavesCSA.org.
See video of the Boston Saves family welcome night at Harvard-Kent Elementary School in Charlestown: