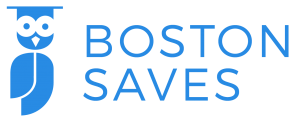 Boston Saves is the City of Boston's children's savings account (CSA) program. Starting in K2 Kindergarten, Boston Saves provides each student with a CSA automatically seeded with $50 for their future college or career training. The program also provides opportunities for families to earn additional Boston Saves Dollars for their child's account and to take advantage of financial education resources that make saving easier.
Boston Saves is administered by the Mayor's Office of Financial Empowerment in partnership with Boston Public Schools. The program's three-year pilot began in Fall 2016. (Read a summary of the pilot's accomplishments.) In Fall 2019, Boston Saves expanded to all K2 kindergartners in Boston Public Schools. For more information, visit BostonSavesCSA.org.
Stay in Touch
Want to stay up-to-date on what Boston Saves is doing? Sign up for the Boston Saves newsletter.
See video of the Boston Saves family welcome night at Harvard-Kent Elementary School in Charlestown: