The Roxbury Center for Financial Empowerment regularly holds free workshops on topics that are important to financial well-being and growth. These are opportunities to gain knowledge you can apply to your own finances. Learn more about these workshops below and find dates and times on the Roxbury Center calendar.
Don't Get Scammed: Avoiding Predatory Practices
Ever had a loan you didn't need or couldn't afford? Or been hit with high fees that leave you in a hole? Learn how to avoid businesses that are only trying to drain your pocketbook. Once you can spot a scam, you put yourself in a position of power. It's your money – you should keep it!
Budgeting
A budget is the key to freedom from financial stress. Once you know how to track your money, you never need to fall behind again. In this workshop, you'll learn how to:
Track your income and spending
Prioritize your needs
Eliminate wastes of money
Once you have a solid budget, you won't fall in the trap of spending more than you have.
Credit Building
A good credit score saves you money by opening the door to cheaper loans, better credit card offers, and greater job and housing opportunities. Fortunately, a credit score doesn't depend on how much money you have; it only depends on your ability to follow some basic rules. In this workshop, you can learn the formula to increase your credit score!
Homebuyer Readiness
If you have any interest in buying a home someday, this is the place to start. In this workshop, you will learn:
How a mortgage works and how to get one
How a credit score affects your ability to get a loan
What the hidden costs are to buying a home
Where you can get free resources to make the process easier
Find a Workshop
---
Tanisha: Planning for the Future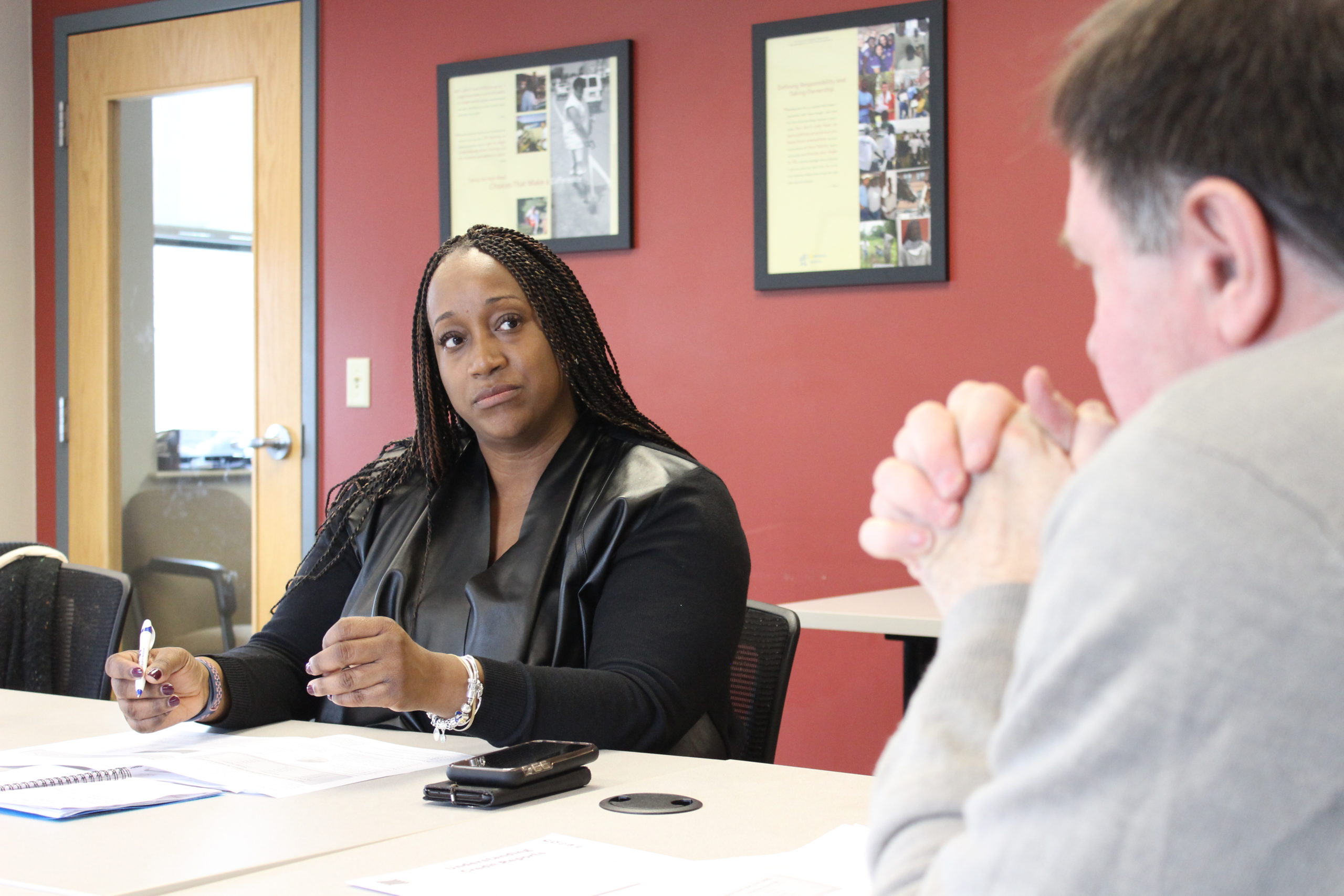 Tanisha attended a credit-building workshop to learn how to improve her credit score. With improved credit, she hopes to buy a home someday and increase her access to cash in case of an emergency. She's thinking of the future both for herself and for her young son.
"What would happen if something happened to me?" she said. "I want to be prepared. I want to be thinking strategically."