The Office of Financial Empowerment (OFE) was delighted to host Boston Planning & Development Agency Director Brian Golden on Tuesday, April 11, when he visited the Roxbury Center for Financial Empowerment's busy VITA tax site. Brian took in stride the mild frenzy we see the week before taxes are due, and enjoyed talking to taxpayers, staff, and volunteers about topics ranging from serious concerns of homelessness and identity fraud to more lighthearted discussions about his visits to Honduras – birthplace of our own Alan Gentle, the RCFE manager. Brian thanked taxpayers for coming and waiting patiently for their turn with a tax preparer, and also thanked volunteers and staff for their dedication and hard work since January.  Many of these residents are eligible for the Earned Income Tax Credit (EITC), a benefit for working people with low to moderate income.  Click here to learn if you qualify.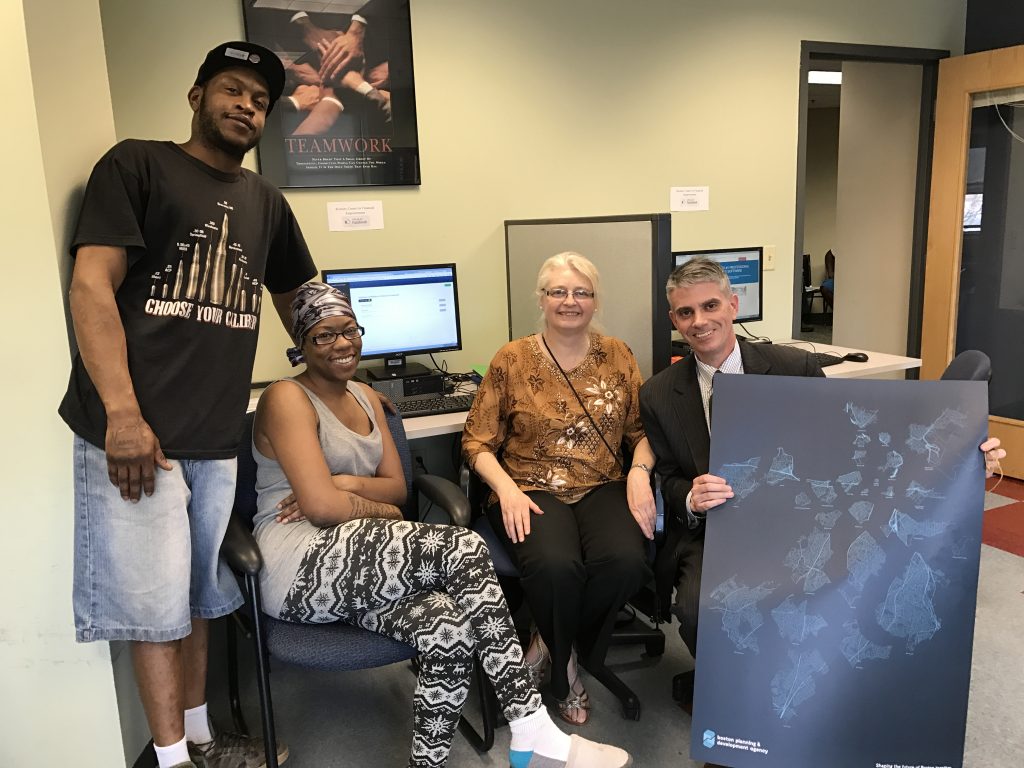 Brian met new staff, including Antonio Nunes, who is managing OFE's new workforce development program, the Bridge to Hospitality program. He was interested to learn more about our year-round work in Roxbury providing free, integrated services of financial coaching, employment services, and income support.    He observed Financial Guide volunteers administering the Financial Check-Up, using the new digital format being piloted this year at several locations.   We benefited by hearing about the BPDA's work in the Dudley neighborhood and are going to meet with the BPDA planner for more collaboration.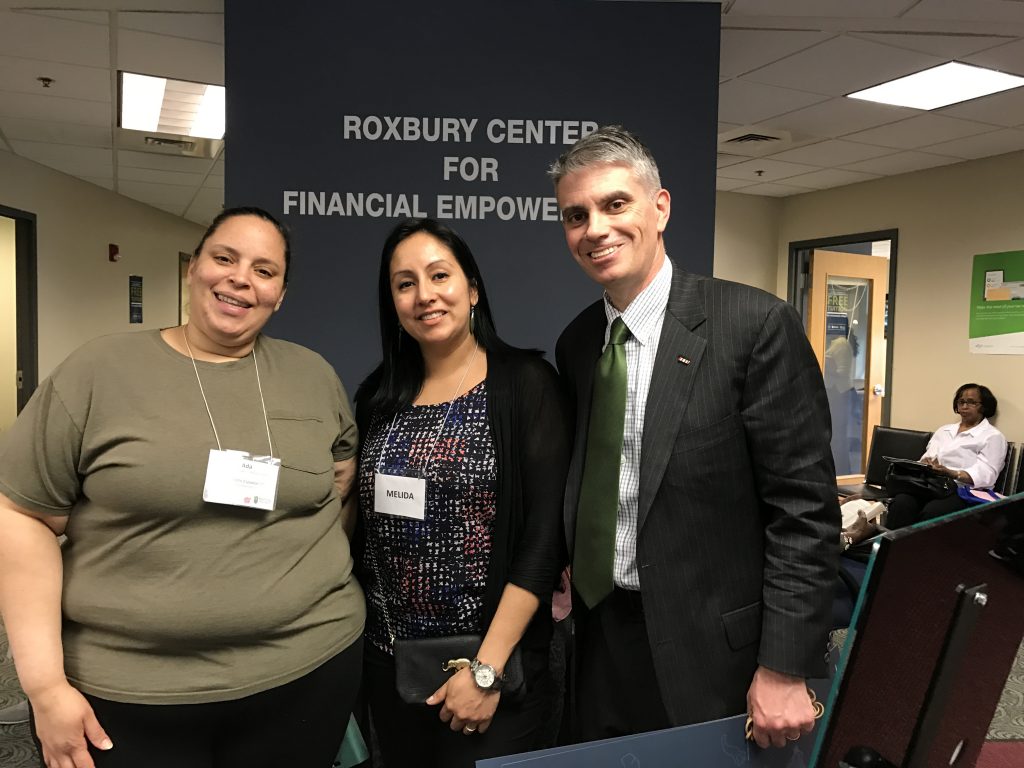 The OFE is part of Mayor's Office of Workforce Development, an integral part of the recently renamed Boston Planning & Development Agency which partners with communities to plan Boston's future while respecting its past. By guiding physical, social, and economic change in Boston's neighborhoods, the BPDA seeks to shape a more prosperous, resilient and vibrant city for all.