The City of Boston and the Mayor's Office of Financial Empowerment are holding a series of free financial empowerment events for residents as part of America Saves Week, a national campaign to promote saving that runs from February 26 to March 3. The week's activities will include tax preparation help, a credit-building workshop, and assistance with opening safe and non-predatory bank accounts, among other events.
"It's important for Boston residents to know that it's never too late to start saving for the future," said Mayor Walsh. "America Saves Week is a great opportunity to take advantage of the many financial education and financial empowerment opportunities the City of Boston provides to help make saving more manageable."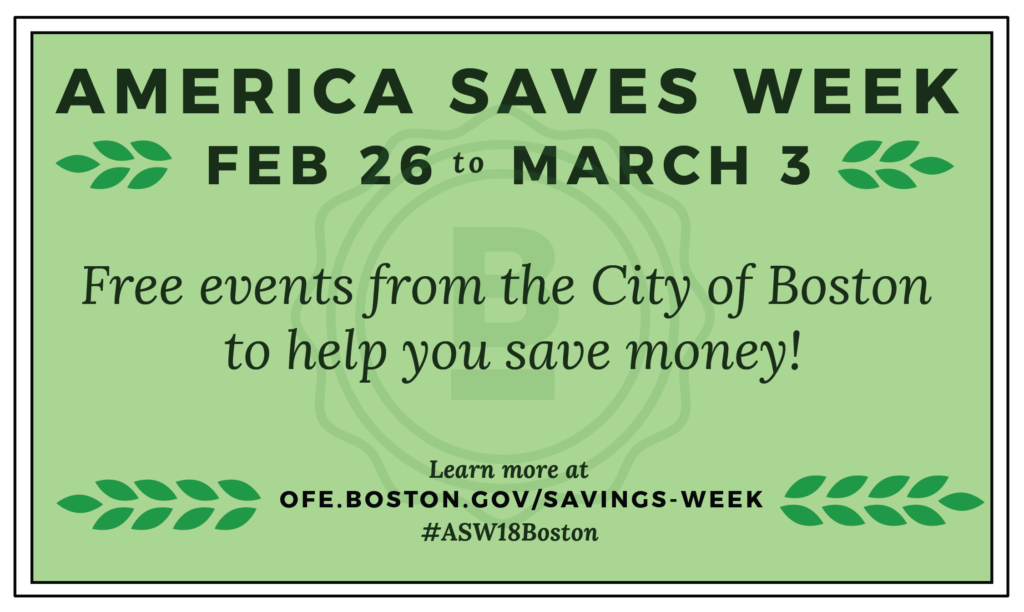 Many of the America Saves Week events draw on programs recently launched by the City of Boston to help residents maximize their financial capabilities year-round. These include:
Bank On Boston, a program of the Mayor's Office of Financial Empowerment (OFE) that connects residents to safe and affordable financial products and services
Boston Builds Credit, an OFE program to help 25,000 residents achieve a credit score of at least 660 by the year 2025 through financial education and one-on-one financial coaching
Boston Saves, the City's children's savings account program
Economic Mobility Lab, a data-driven project to discover new solutions to economic inequality
Additionally, the Boston Tax Help Coalition – now in its 17th year of providing free tax preparation to residents – will debut a new tax clinic specifically for Uber drivers. The clinic is designed to address such tax considerations as mileage deductions, self-employment tax, and estimated quarterly tax filings.
Visit ofe.boston.gov/savings-week to see the full schedule of events. Or download the flyer to share.