On June 20 the Mayor's Office of Workforce Development (OWD) partnered with United Way of Massachusetts Bay and Merrimack Valley to host a panel discussion on Boston's labor market. The panel explored findings identified in Boston's Labor Market Report, released by OWD and the Boston Redevelopment Authority's (BRA) Research Division in March.
Panelists included:
John Barros, Chief of Economic Development, City of Boston
Michael K. Durkin, CEO, United Way of MA Bay and Merrimack Valley
John Hickey, Director of Employee and Labor Relations, Boston Medical Center
Matthew Resseger, Economist, Boston Redevelopment Authority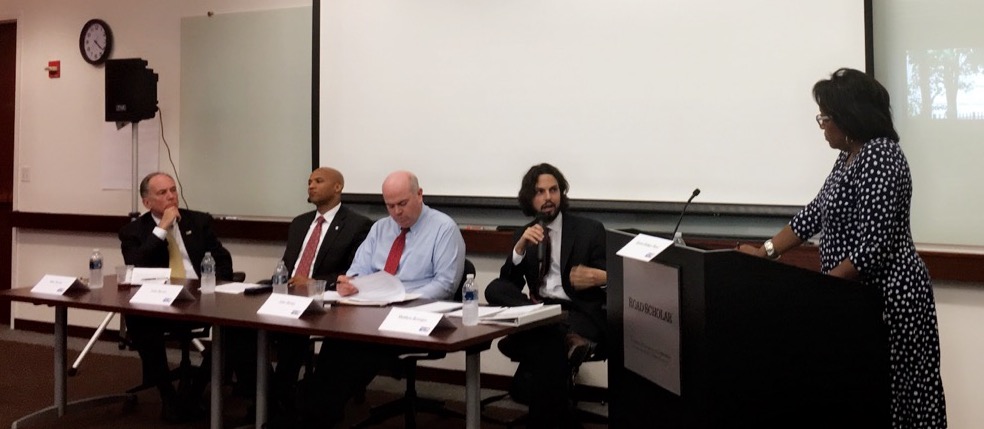 The conversation, moderated by Karen Holmes Ward, Director of Public Affairs, WCVB-TV and host of CityLine, the award-winning, weekly news magazine, which addresses the accomplishments, concerns, and issues facing people of color in the Boston area, touched on a variety of subjects, such as: race and gender disparities, strategies for addressing and closing disparities, job equity and access, and resources for financial literacy, particularly for families aiming to establish generational wealth.
Before a room of people invested in economic fairness, John Hickey shared how his family strove from disadvantage to stability. In the 1950s, he said, his Irish immigrant parents were able to buy a house in the city and raise five kids on the income from his father's two jobs.
"I don't think that's possible today," he said, to knowing and concerned nods from the audience.  Hickey praised his hospital's decision to raise its starting wage to $15.12 per hour as one method for addressing inequality, but cautioned that it was not enough to effect the sweeping change the city needs.
"Starting wage is important, but development growth is important, too," he said.
Durkin emphasized the value of financial literacy in ensuring that low-income workers maximized their economic gains.  The United Way helps workers take advantage of the Earned Income Tax Credit, which can save families an average of over $2,000 a year, partnering with the Boston Tax Help Coalition.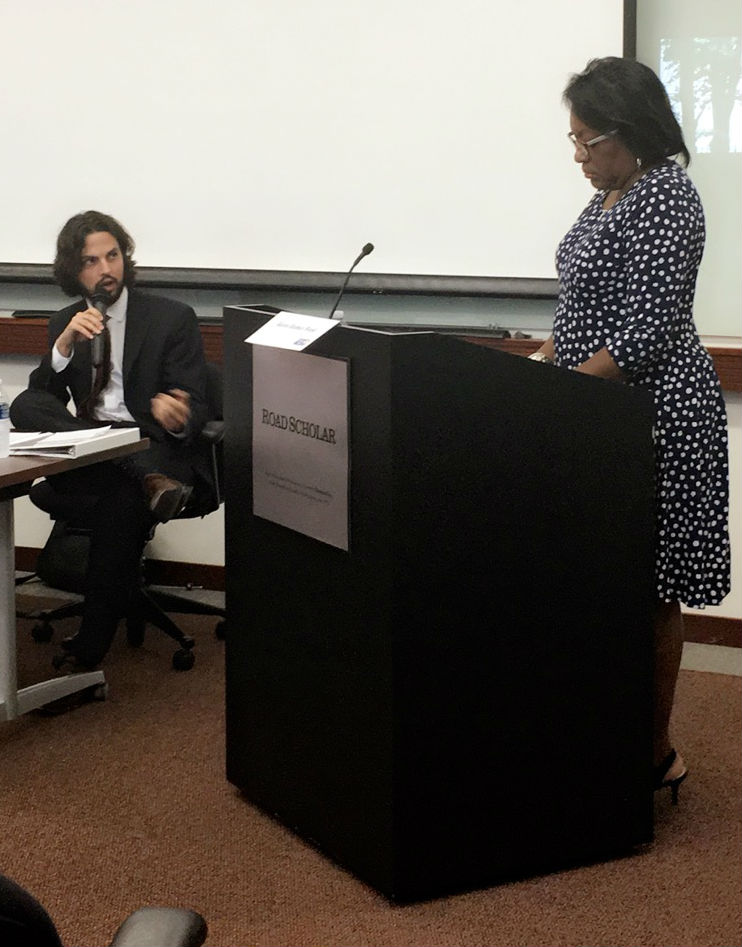 To illustrate how life-changing that number could be, John Barros pointed out that many families are evicted over amounts less than that.
For his part, Barros suggested that an overlooked approach to addressing economic inequality is to encourage more entrepreneurship. "We're in an economy with a lot of capital out there," he said. "I can't tell you how many times social impact investors tell me, 'We don't have ideas . . . we can invest in.'"
Barros called those missed opportunities a "disparity that haunts me."
Still, the City has taken many steps to expand economic opportunity. Barros cited the City's Tuition-Free Community College Plan and Boston Saves, its upcoming children's savings account program. He said businesses should also play a significant role, which was why Mayor Walsh had encouraged over 100 companies to sign onto a compact for equal pay for women.
"Investing in this city has returns for [business leaders]," Matthew Resseger, a Boston Redevelopment Authority economist who wrote the Labor Market Report.
Durkin concurred.  "This is not an issue that's the sole purview of government," he said. "Government can be a motor. But we've all got to pitch in."
Audience members queried panelists on particular economic challenges, including how to address racism, help children of immigrants, transition ex-offenders back into the workforce, and make workforce development "sexier" to businesses.