The Office of Financial Empowerment launched an innovated Youth Credit Building program earlier this year, aimed to help Boston's youngest working professionals learn about and improve their FICO scores while saving so as to achieve lasting lifetime savings and improve their financial wellbeing.   Of the 300 participants, half were randomly chosen to receive financial coaching over the span of one year.   The goal of the program is to help participants reduce the expenses caused by having poor credit.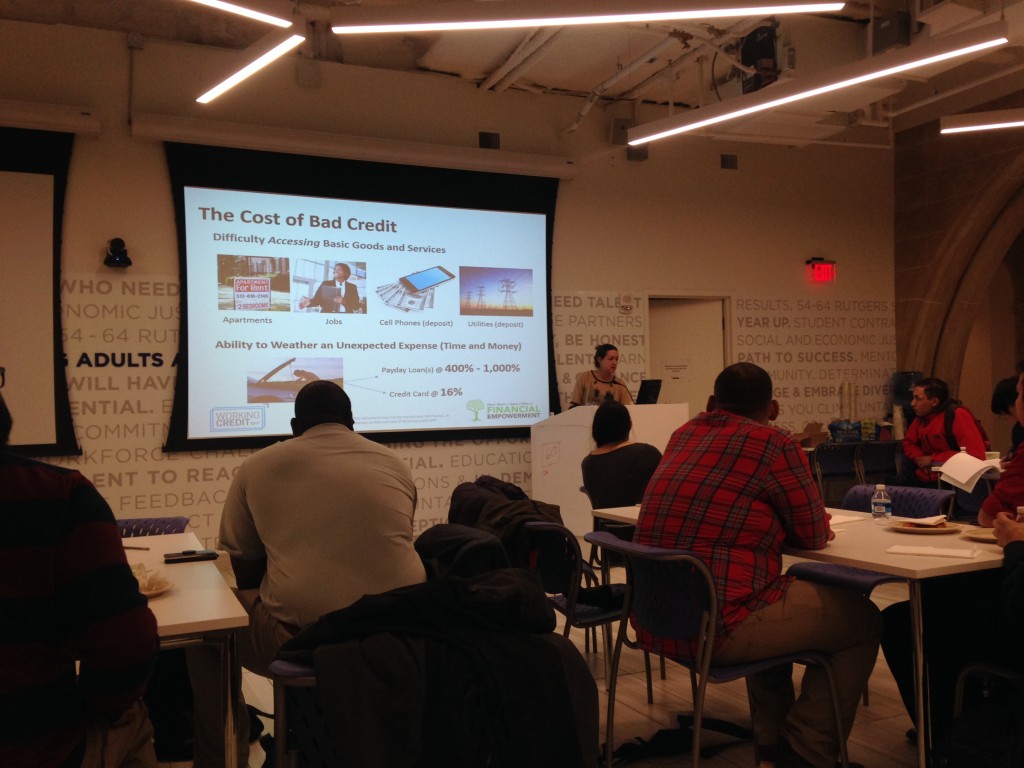 After enrollment, the program begins with a group one-hour workshop in which Niki Volz, a Credit Building Counselor for our partner, Working Credit NFP, explains to participants how to begin making credit work for them instead of the other way around.   One of the most important things she does is explain which bills/payments get reported to credit agencies (loan payments such as mortgages, credit cards, student loans) and which usually do not (rent, cell phone, utilities), and how failure to make timely payments can cause a credit score to plummet.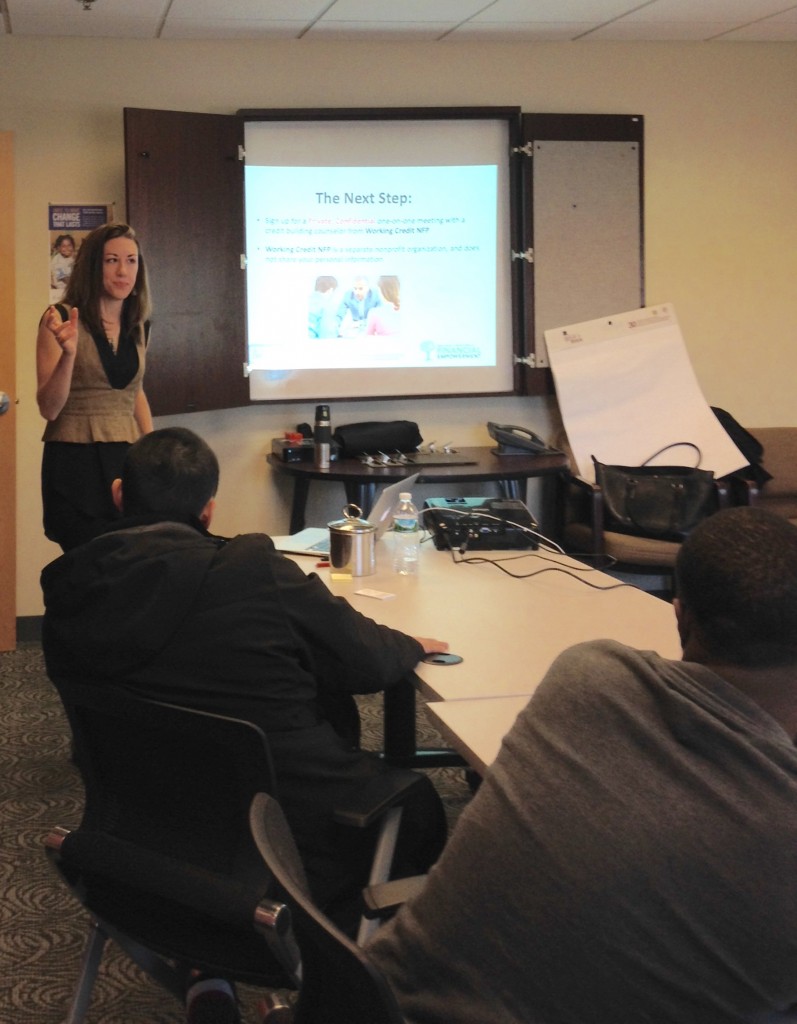 There are usually lively questions from the young people in the room, including discussion of their reasons for applying to the program.   One recent participant told us that she works for a jewelry store and wanted to understand credit better so she could responsibly explain all the implications to customers buying expensive jewelry.   Another revealed that at 19, he had already made mistakes using a credit card and wanted to repair his credit and be more in control of his finances in the future.   Following this workshop, each participant signs up for a one-on-one free, personalized session with Coach Niki.   We will describe that session in another post.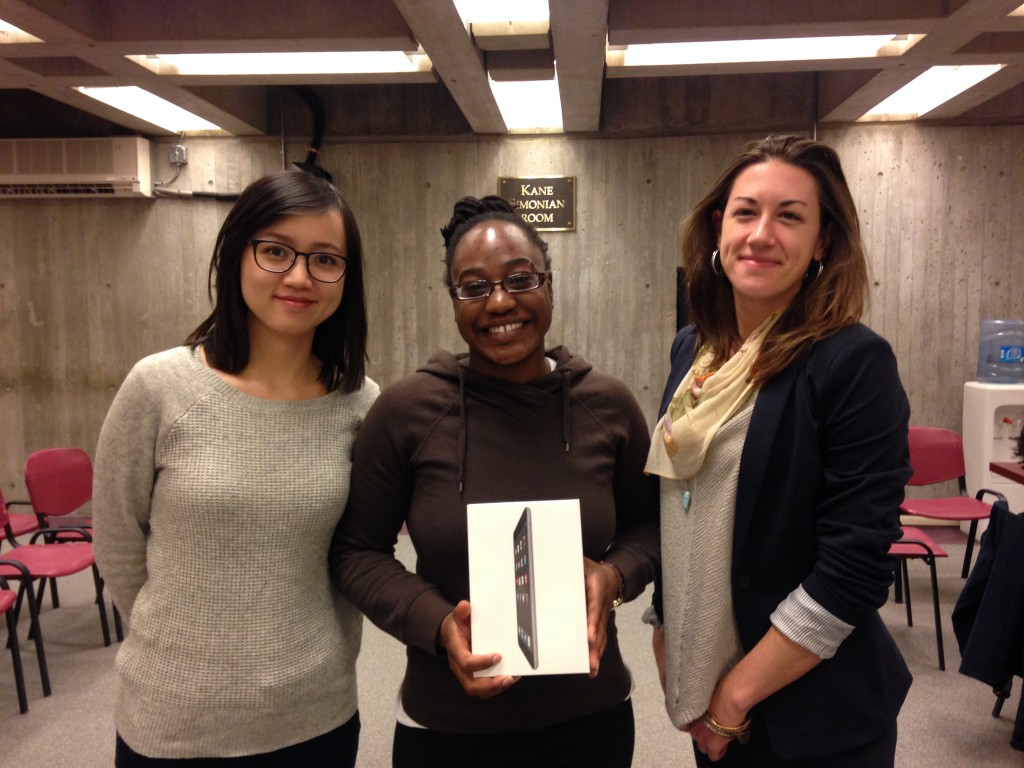 We raffled off the last iPad Mini at a workshop on Monday night at City Hall and the winner was Latishia, a student at Roxbury Community College.
We have just a couple more openings in this program and are taking applications until May 27th!  Click here for the  Youth Credit Building Application.