Caroline Sande stood in front of the graduates of the Bridge to Culinary program at their December 9th ceremony in Roxbury as a prime example of someone who made the most of the opportunity she'd been given.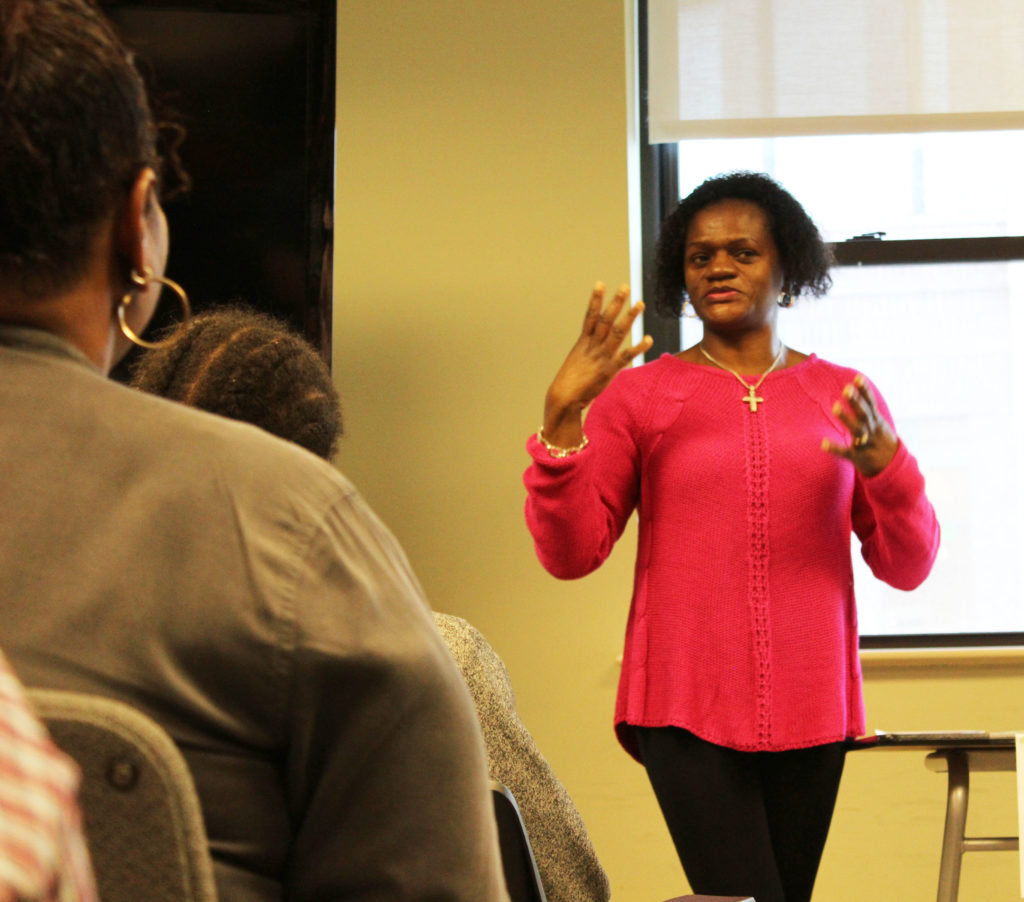 Just six months prior, she had graduated from the graduates' sister program, Bridge to Hospitality, and entered job training at BEST. An immigrant, she worried that her accent would hold her back. But after job shadowing through BEST, she landed a job as a house-person at Park Plaza Hotel, cleaning hallways, answering calls, and delivering supplies to guests.
"They thought I was outgoing, very social, and they liked the fact that I kept asking questions," she said.
After just three months, she had been named Employee of the Month and, because it was a union hotel, she was making a starting wage of $20.28 an hour.
An audible "oooh" went up from the room of 21 new graduates listening to her story.
For the past four weeks, these graduates had been working on the same skills that had helped Sande get her job – being on time, handling conflict, engaging interpersonally, getting help when needed – and they aspired to a similar outcome.
Indeed, helping people to attain better jobs and better wages is the ultimate goal of the Bridges to Careers program, which incorporates both Sande's cycle (Bridge to Hospitality) and that of the new graduates (Bridge to Culinary). Bridges to Careers helps job-seekers acquire the soft skills and basic math and literacy proficiency they need to enter field-specific job training. The program also prepares them for the rigors of that training so they are less likely to lose confidence and drop out.
All Bridges to Careers participants are also enrolled members of the Roxbury Center for Financial Empowerment (RCFE), where the classes are held. Because Bridges is part of the RCFE's financial opportunity center, they also receive two years of free financial coaching as part of this program. Their coach will provide not just financial education, but also employment advising to help them establish a career with a living wage, not just a job.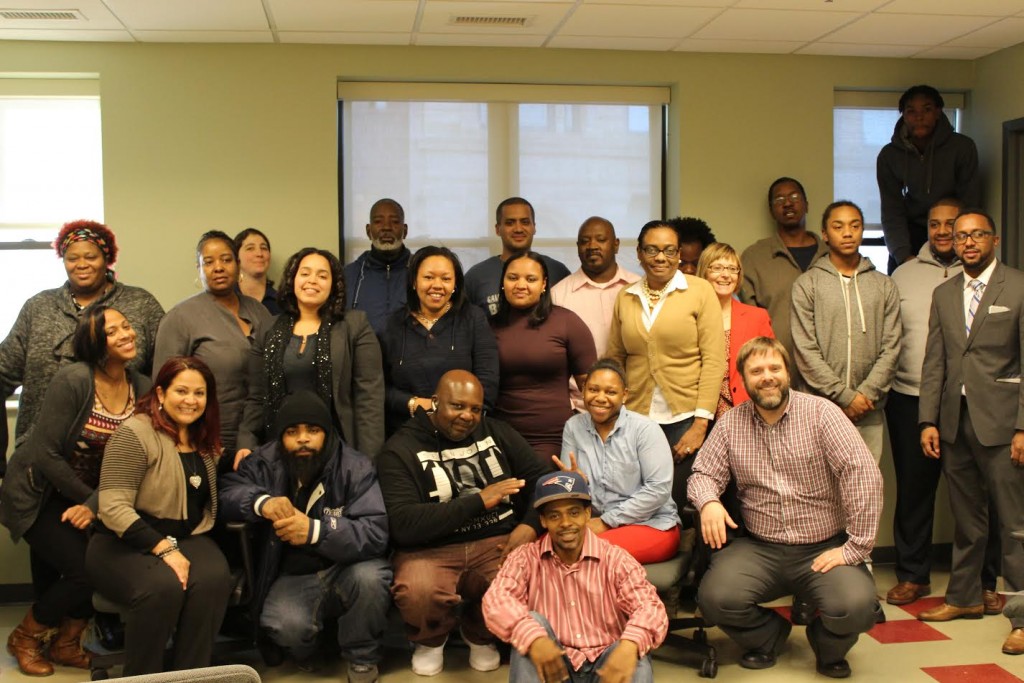 Bridges to Careers is run by Mayor Walsh's Office of Financial Empowerment and funded by a $175,000, 3-year renewable grant from the Social Innovation Fund (SIF) administered by Boston Local Initiatives Support Corporation (LISC), which also provides technical assistance. December's graduates represented the second and final cycle of 2016. Four more cycles of Bridges to Careers are planned for 2017, and several more for 2018.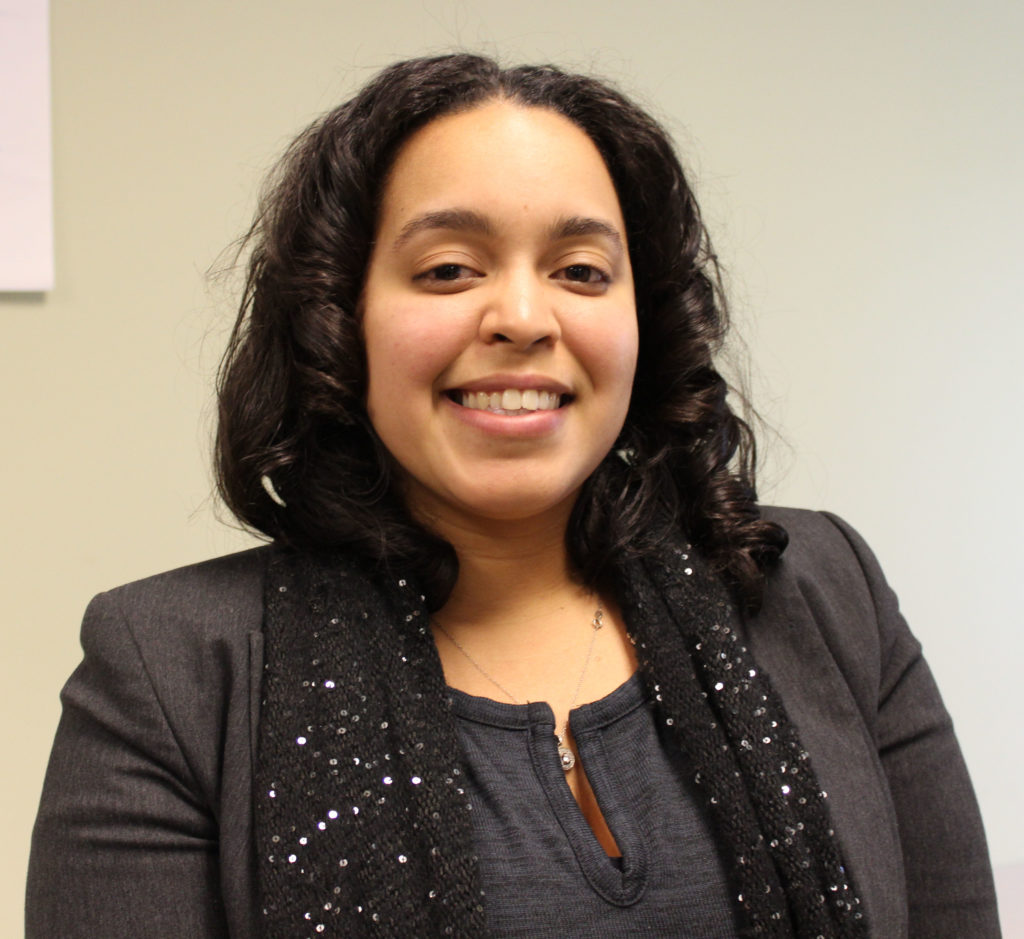 Now that they have finished the program, December's Bridges to Culinary graduates are moving on to 16-week culinary training at NECAT. Jillian Serret, one of the graduates, is convinced that her time at Bridges to Careers will prepare her for the long culinary training ahead.
"Until I experienced every day learning something new, I would've been going into NECAT clueless. I feel like I might have given up," Serret said. "I don't feel that way anymore."
To apply to the Bridges to Careers program, contact Antonio C. Nunes at 617-541-2624 or antonio.nunes@boston.gov.